Brick by Brick Bonding
A way for caregivers of seniors to spend time together in a fun and healing way
We understand the challenges that caregivers face when caring for seniors with Alzheimer's and dementia. We've found a unique approach to help share more moments of joy and connection, using the power of play with LEGO® Duplo® bricks.
Our book Brick By Brick Bonding introduces these tools and mindsets. You will learn how to embrace self-care, develop good support systems, release expectations, and practice mindful acceptance. We hope it will be an invaluable resource in navigating the caregiver journey and show that you don't have to do it alone!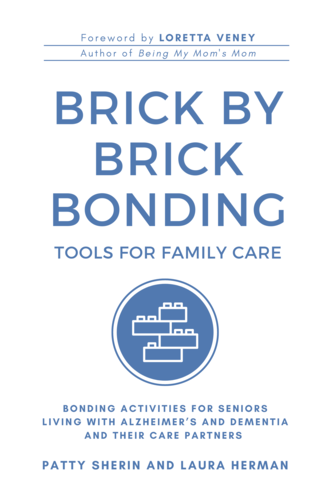 Have a Brick by Brick Bonding Session
A Brick By Brick Bonding session helps you share a relaxing, fun time with your loved one. Accessible to anyone, Duplo LEGO bricks are perfect for expressing yourself even without words.
Benefits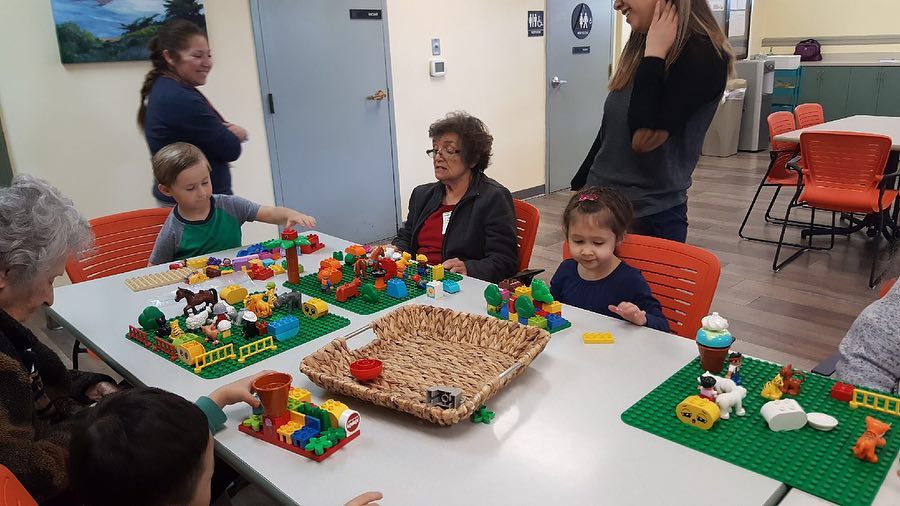 Starter sets to get going with Brick by Brick Bonding therapeutic games and activities for seniors living with Alzheimer's & dementia & their caregivers
Continue Reading
There's no wrong way to build in Brick By Brick Bonding, but there are ways dementia caregivers can best support carees depending on their building style.
Continue Reading
We work with in-home care, senior centers, adult day centers, assisted living facilities, memory care communities, and individual caregivers.
Patty is one of the most energetic, enthusiastic people I have met. Just being around her will energize you and make you feel better. Add LEGOs, and you are certain to re-experience the joy and awe you knew as a child. Take a step toward re-energizing your life, take the chance of playing. I guarantee you will be pleased!
Patty offers a wonderful opportunity for everyone, young and old, to be creative and have fun. We have had her visit our senior community and work with our residents on numerous occasions. We all really enjoy every time we get together and look forward to all the possibilities we can imagine creating with LEGOs.
David S.
Pacifica Mission Villa, CA
I've read the early copy of this book. It is the book I wish would have been around when my mother was caring for my grandmother. Packed with information, caring, and practical advice.
Book Patty for Your Next Event
Caring for a loved one with Alzheimer's or dementia can be so hard. My goal is to create a community that supports caregivers in both giving and receiving joyful, compassionate care.
Contact me to speak at your organization or event. You will learn how to embrace self-care, develop good support systems, release expectations, practice mindful acceptance, and more.